Hey! How are you? I've been trying to make sure you get my email on Wednesdays. Sometimes it's simple distraction slowing me down, but most of the time It's figuring out what I want to share with you.
Usually I tell you a story and attach a related comic. This week I'm cutting straight to the chase.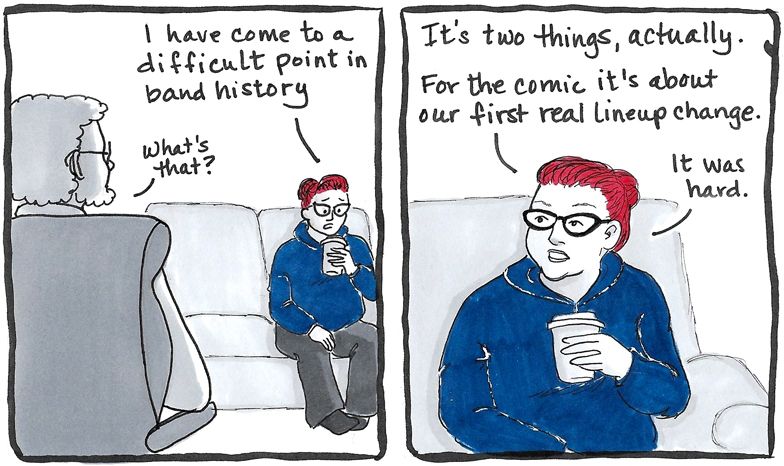 Subscribers get the full comic - sign up on the home page!
Clearly I have a lot to work through as well as an understandable case of FOMO.
I have often heard that passion and talent are not enough to succeed. One also has to be true to oneself. This applies to so many endeavors it's ridiculous. Many success stories start with someone else's expectations, evolve with an epiphany, and find their happily ever after by pursuing their truth. It is something I have struggled with and suffered from. (HT to Ethan, who has been giving me lots of food for thought lately).
The music will return. I am stuck between having ideas and not knowing how to pull them out of my head. Lyrics and melody are easy. Guitar is a little more challenging. Rhythm? I can't even. I just CAN'T. I'll figure it out sooner rather than later.
I want to thank you for reading this far and for subscribing to my emails. I want to keep in touch! I'm most active on Instagram these days. Give me a follow, eh?
Your friend,
Wynne C Blue